One of the UK's leading technology developers, which works with operators to deliver virtual fitness content to their customers via livestream classes and premium on demand fitness channels, connecting over 300,000 activity users with over 6000 providers, has partnered with a global health and fitness giant.
Move and Les Mills are partnering up to provide a key element of Les Mills' new digital content solution empowering health and fitness operators to engage their members virtually and compete in the fast-developing digital fitness market.
By making use of Move's technology – Virtual Studio from Move and Les Mills Content, the partnership ensures clubs can launch their own digital solutions quickly and easily.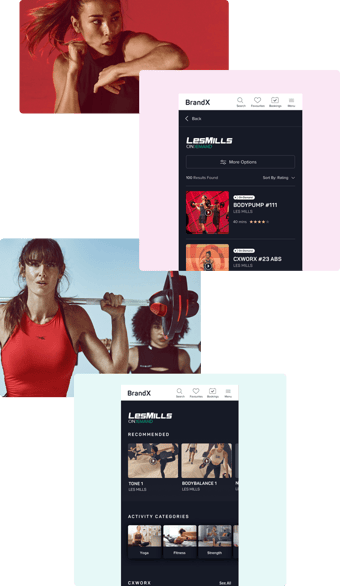 The turnkey platform means operators can host Les Mills Content in their own branded ecosystem (web and app) which can be seamlessly integrated into their existing membership system, as well as livestream their own content.
Commercial Director at Move, Justin Mendleton, explains how the partnership helps solve the challenges that the fitness industry faces:
"The demand for virtual fitness products and services continues to accelerate at light speed. It's going to be a critical part of every operator's offering long after the pandemic has receded.
We know that operators face huge operational and technical challenges launching and sustaining a high quality digital solution. That's why we're thrilled to partner with Les Mills to deliver world class fitness content and world class digital technology that all operators can benefit from.
Read our exclusive interview with Jean-Michel Fournier, CEO of Les Mills Media:
Locking down a virtual strategy now is essential: according to a recent paper from Allied Market Research the global digital fitness industry is now expected to grow by nearly £4bn between 2020 and 2024.
Some of our partners taking advantage of our digital engagement expertise are already using Virtual Studio and seeing retention rates as high as 79%.  Having a high quality digital solution during these lockdowns has been an absolute lifeline for them.
If you want to continue to engage and retain your members, it's pretty clear what you need to do."